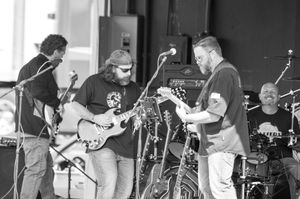 Are you looking to book a high energy Rock band? 
You've come to the right place my friend!  We play festivals, pubs, bars, wineries, private events, charity events, biker rallies, fairs, etc. . . Drop us a line to the right, to learn more about scheduled gigs and when we can play for you next.

You can also email us directly at: SonsofLibertyBand@gmail.com

For booking inquiries, you can also
call or text us at: (571) 406-SONS
No one likes to be spammed.  Neither do we.  We won't spam if you don't spam us.  We'll only email to let you know about the items above or other mind blowing band updates - like when we get signed!