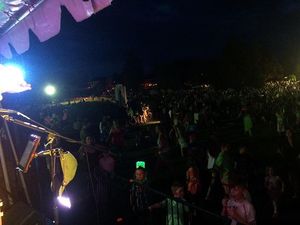 Shawn Smith - Songwriter, Vocals, Guitar, Piano
Randy Hughey - Songwriter, Lead Guitar, Vocals
Kyle Priber - Bass, Vocals
Scott Wilcox - Drums, Vocals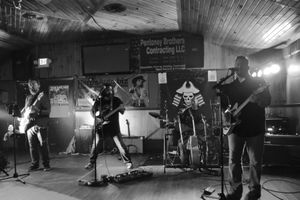 Who ARE these guys?
The Sons of Liberty was formed in late 2014 and has been performing the best of Rock & Blues ever since. With a commitment to "Proper Rock & Roll", The Sons endeavor at every show to produce that driving wall of Rock & Roll sound our fans love. The Sons began playing covers from ACDC; Stevie Ray Vaughn; The Rolling Stones; The Black Crowes; CCR; Tom Petty and The Heartbreakers; ZZ Top, etc...  
Shawn Smith and Randy Hughey - initially performing together in the UK circa early 2000's - realized they simply needed to reconnect with each other to work on original material. Their debut album, "Ride Off Again", was the birth of the band's original music written by Randy and Shawn. The band then released two more singles in 2018 and a new album in 2023 titled "Human Element"  with the solidified lineup including Kyle Priber on bass and Scott Wilcox on drums.  
The Sons continue to write new music and play at venues large and small throughout the Mid-Atlantic Region. From large festivals to pubs to private parties, the Sons love to share their passion of rock & roll with their fans!

The Sons of Liberty endorse the following manufacturers: